Touch the earth, this tour designed to fit the wildest dreams of our guests who's limited with time, to explore the beauty of our three wildernesses fame for inspiring setting and abundant wildlife, sleeping in the tents under the roof of billions of Africa's stars will also provide you excellent chance of understandings the nocturnes lives.
Trip summary
Duration: 3 nights 4 days Destination: Tarangire National Park, Serengeti National Park & Ngorongor crater
Level of accommodation: Mid-range camping,
Best time of visiting is from June to February.
Upon your arrival at Kilimanjaro International Airport or Arusha domestic airport, you will be met by our airport representative and transferred to your city hotel for pre-briefing and overnight stay before embarking on your life time experience.
1Day one: Arusha / Tarangire National Park.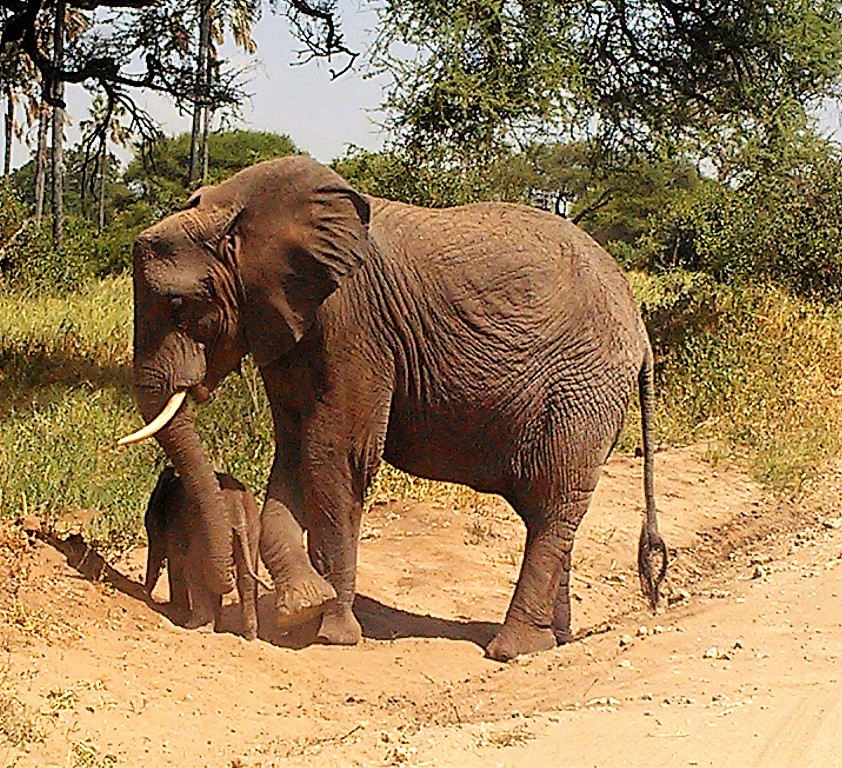 Driving distance 118km-1.57hr
After breakfast you will be met by your guide in your hotel and depart going to Tarangire for game drive, the pristine wilderness located 118km southwest of Arusha town, this incredible dry nature between June and December supports abundant wildlife because of its river permanent water, animals of this wilderness includes-Elephant, giraffe, buffaloes, eland, Zebra, wildebeests, water-back, Impala and reed-back, also in Lucky day's the rare lions, leopard and cheetah can be seeing.
Picnic lunch will be served at the park, thereafter you will continue with the magnificent game drive and as sunset you will be heading to the camp for dinner and overnight stay.
Overnight stay at Tarangire National Park bush camp
2 Day 2: Tarangire National Park / Serengeti National Park: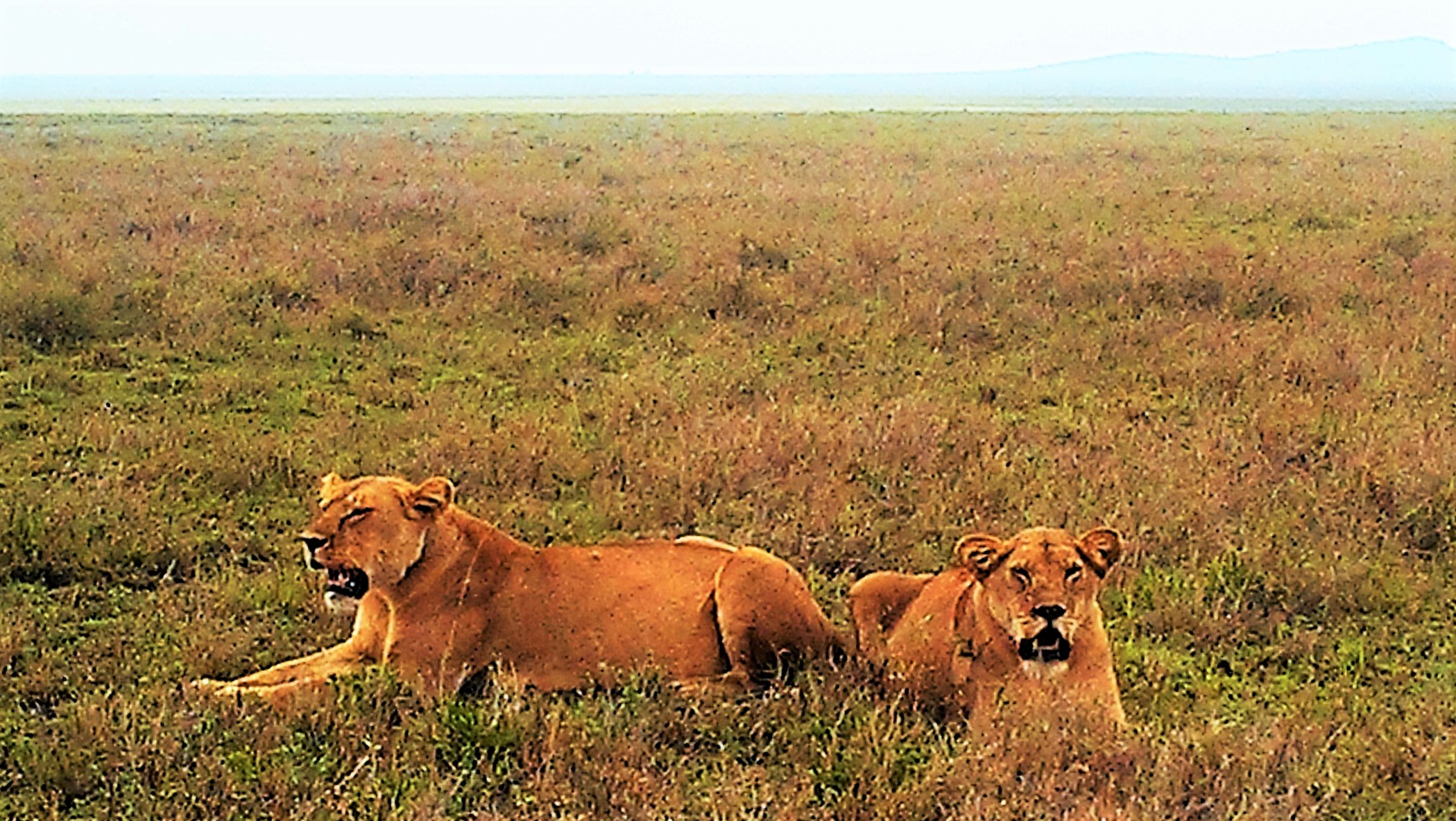 Driving distance 226 km-4:30hr
You will leave the camp behind after early breakfast going for game drive en route towards the Serengeti, from the Maasai steep past the inspiring view of the Lake Manyara nestled at the foot of the Great Rift Valley, to a magnificent Ngorongoro rift, before you entering vast open grasslands adapted diversity wildlife.
Picnic lunch will be served at the park, thereafter you will proceeding with game drive en route towards the center of the park, the superlative natural valley designed as a predator paradise and many species of predominantly grazing animals, your eyes will be catch up with glimpse of its diversity wildlife in your arrival, after a remarkable game drive, as sunset you will be entering the Camp for dinner and overnight stay under.
Overnight stay at Seronera bush camp
3Day 3: Serengeti National Park / Ngorongoro: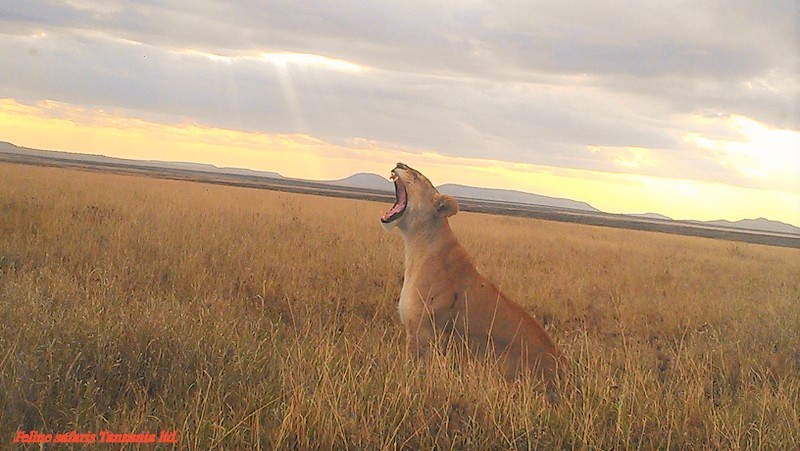 Driving distance 110km-2hr:
Game drive in day three, is to leave the camp behind at 6:00am after a cup of coffee, morning drives stand great opportunities to witness nocturnes life when they are still active, exclusive-leopard, hyena, cheetahs and lions, as well as superlative brown sky as sunrise beyond the vast plains.
After a marvel morning drive you will return to the camp for branch, breakfast and lunch at same time. Thereafter you will depart for more game drive en route past the lively southeast open grasslands, where is best for seeing different species of wildlife, before exit Naabi main gate, and drive to the rim of the Ngorongoro Crater, to arrive at the camp in the evening time for dinner and overnight stay.
Overnight stay at Ngorongoro Simba Camp
4Day 4: Ngorongoro Crater / Arusha:
Driving distance 179km-2.57hr
On fourth day of safari, is to enjoy the game viewing at the crater floor inhabited with diversity wildlife, this valley will never fail to capture your mind as descent it's wall 610m.
Before the Volcano exploded and collapsed approximately 2.5 million years ago, it was one of the world's tallest mountains, today, is a home to more than 25,000 large mammals-mainly, elephant, hippo, black rhino, buffalo, eland, zebra, wildebeest, hartebeest, gazelle and warthog as well as higher predatory density on earth.
In the afternoon picnic Lunch will be served at the crater floor, thereafter game drive will move on before ascent its wall heading back to Arusha, overnight stay at Arusha Outpost hotel or other planned hotels or transfer to Kilimanjaro International Airport and fly back home, or to Zanzibar if more excursion extension will be selected.
| Number of guests | solo | 2-3 | 4-6 |
| --- | --- | --- | --- |
| Us Dollars per person | 2,186 | 1,312 | 986 |
-All National Park entrance fees as per itinerary.

-Government Taxes,

-Accommodation a night upon your arrival in Arusha and after a safari in bed and breakfast (bb) basis,

-WD Land-Cruiser fitted with popup roofed, window seat, seat belts, cool-box, radio wave and multiple outlet for recharging battery and device.

-All camping gears Tents, Matts, Pillows, Sleeping bags, Table & Chairs as per itinerary

-Three meals a day, breakfast, lunch and dinners as per itinerary,

-Professional English speaking driver guide,

-Professional safari chef,

-Unlimited Mineral water while on safari.

-All transfers mentioned above upon your arrival and departure from Kilimanjaro International Airport or Arusha domestic airport.
-All Items of Person Nature & Gratuity,

-All excursions and activities not mentioned per itinerary,

Tip.