Tour Overview: All adventurers and photographers perhaps have short-time within the country and still admired exploring the brilliant vast open plains of the Serengeti, a heaven for a population of predator species and the Ngorongoro crater, the world's largest caldera intact with abundant wildlife, this is a professional tailor made tour and a solution for your needs, will allow you to encounter the awe-inspiring wilderness that you never thought you would witness them for only 3 days.
Trip summary
Duration: 2 Nights 3 Days,
Destination: Serengeti National Park, Ngorongoro crater,
Level of accommodation: mid-range camping,
Best time to visit :is from January to December
Upon your arrival in Kilimanjaro International Airport you will be met by our airport representative and transferred to a city hotel for pre-briefing and overnight stay before going out for a life time adventure.
1Day 1: Arusha / Serengeti National Park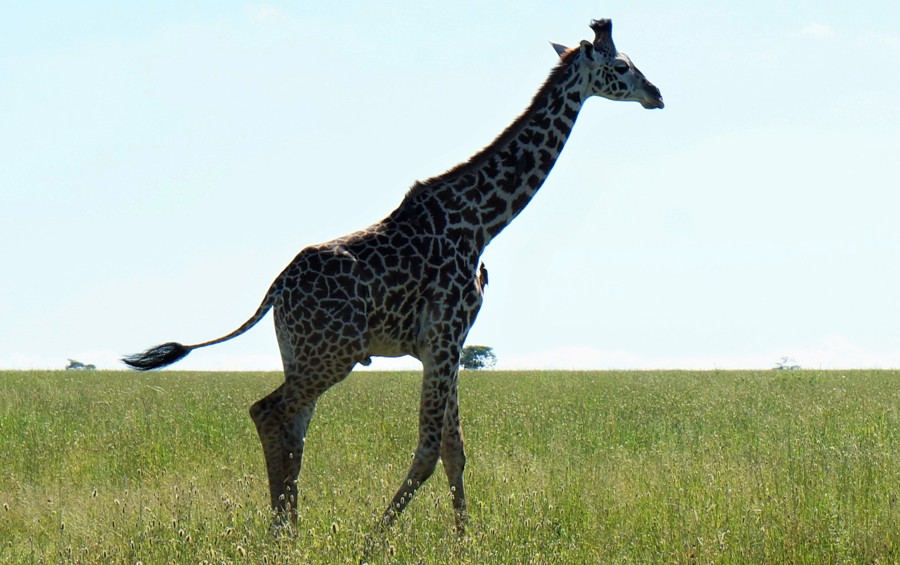 Driving distance 347.6km 5:30hr,
Departure is 7:30am, your driver guide will be met you in your hotel ready to drive to a pleasant vast open grasslands that you won't find elsewhere on earth, an expedition will encounter the stunning sceneries of the Maasai steep, the escapement of the lake Manyara National Park and the rim of the Ngorongoro crater to the admirable Serengeti National Park. Picnic lunch will be served at the park, thereafter you will continue on game drive en route towards the center of the park, the best valley that displays various species of wildlife because of it's permanent water, as the evening set in, you will be entering the Camp for dinner and overnight stay.
Overnight Stay at Seronera Bush Camp:
2Day 2: Serengeti National Park / Ngorongoro Conservation Area.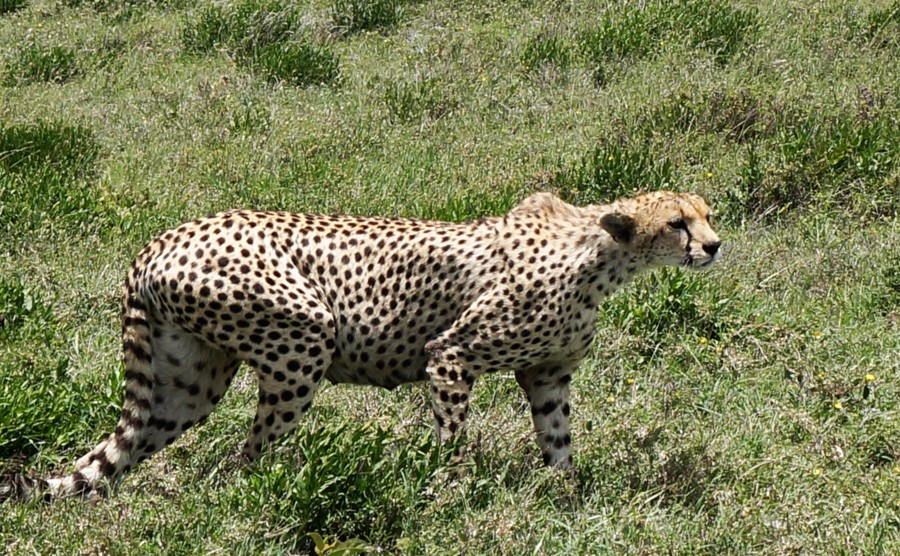 Driving distance 110km 2hr
We has decided that game drive will start before sun rise, an early morning drive in the horizon plain of the Serengeti, offers excellent sunrise sights and the active nocturnal animals-include cheetah, Leopard, lions and spotted hyena.
Beside from the predators the park is also a good shelter for larger wild games among them elephant, hippo, giraffe, buffalo, eland, hartebeest, topi, impala, Grant gazelle , Thomson gazelle and warthog, after a delightful morning drive you will return to the camp for branch ''breakfast and lunch at the same time, and then depart for a game drive en route past the southeast open grasslands before exit the Naabi Main gate, towards the rim of the Ngorongoro crater, and to arrive at the camp as evening set in.
Overnight Stay at Ngorongoro Simba Camp,
3Day 3: Ngorongoro Crater / Arusha
Driving distance 179 km 2.57hr
Game drive at the crater floor is after an early breakfast, The largest intact caldera in the world with untamed landscapes, emotive sights and abundant wildlife, a permanent population of more than 25,000 larger mammals - mainly elephant, hippo, buffalo, eland, zebra, wildebeest, hartebeest, waterbuck, warthog, bushbuck, gazelle, the rare Black rhino and high predator density in the world inhabit 260 square km.
After a morning drive picnic lunch will be served at the crater floor thereafter you will continue on game drive before ascent the crater wall and drive back to Arusha.
Overnight Stay at Arusha Tourist Inn or other planned hotel or transferred to Kilimanjaro International Airport and fly out of the country, or to Zanzibar if more excursions extension will be selected.
| Number of guests | solo | 2-3 | 4-6 |
| --- | --- | --- | --- |
| Us Dollars per person | 2,126 | 1,270 | 883 |
All National park entrance fees,

Government Taxes,

4WD Land-Cruiser equipped with popup roofed, window seat, seat belts, fridge and multiple outlet for recharging battery and device,

All camping gears-Tents, Matts, Pillows, Sleeping bags, Table & Chairs,

Accommodation upon your arrival in Arusha and after a safari in bed and breakfast (bb) basis,

Three meals a day breakfast, lunch and dinners,

Professional English speaking driver guide,

Skilled Safari Chef,

Unlimited mineral water while on safari

All transfers listed per itinerary, upon your arrival and departure from Kilimanjaro (JRO) International Airport or Arusha domestic airport.
All Items of Person Nature & Gratuity

Excursions and activities not listed per itinerary

Tip.