Safari summary.
Duration: 5 Nights 6 Days,
Destination: Tarangire National Park, Serengeti National Park, Lake Manyara National Park and Ngorongoro Crater,
Accommodation Level: Mid-Range Essential: Best time to visit is from June to February.
Day 0:
Upon your arrival from Kilimanjaro International Airport you will meet our airport representative and transferred to Kahawa House for briefing and overnight stay before embarking on your life time adventure.
1Day 1: Arusha / Tarangire Nationa Park.
Driving distance
1.57hr 118km,
Safari is after an early breakfast going to a pristine rolling countryside dotted with the legend baobab trees which seem to dwarf animals grazing beneath them, a river flowing in the middle of the park all year around has excellent picturesque for wildlife, among them—mass herds of elephant, buffalo, zebra, wildebeest and impalas daily meandering lines towards the river to cut their thirsty.
Apart from herds of wild animals Tarangire is birding paradise, it is inhabited by more than 550 bird species of which most threatened or endemic.
Picnic Lunch will be served at the park, thereafter you will move on game viewing and as sunset you will be entering the lodge for overstay and enjoying the magnificent surrounding nature.
Overnight stay at Tarangire safari lodge,
2Day 2: Tarangire National Park / Serengeti National Park.
Driving distance
226km 5hr,
Safari commerce after breakfast towards the Serengeti, via some spectacular landscapes, from the volcanic soda lake based along the Great Rift Valley and the gorgeous rim of the Ngorongoro crater, to a vast open grasslands of the Serengeti. The flood plains modified as a sanctuary to many exclusive wildlife species gazelles, reed buck, Topi, Hartebeests, Elands, buffalo, giraffe and elephant.
As the afternoon set in you will be stopping for a picnic lunch, bye then game drive will continue past some spectacle habitat where stand great chances for seeing Hyenas, Cheetah, Leopard and Lions, as sun goes down you will be entering a luxury home for dinner and overnight stay.
Overnight stay at Hippo Trail Tented Camp / Katikati Tented Camp.
3Day 3: Full day game drive at Serengeti National Park.
Explore the flood plains of the high quality of game viewing in an intimate atmosphere. Lion, leopard, cheetahs and spotted hyena shares the same open grasslands with other wild games includes elephant, giraffe, buffalo, Topi, hartebeest and gazelle. Hippos and crocodiles inhabit rivers. Drive will start after breakfast press on suitable wildlife occasions.
In the afternoon lunch will be served at the plain before continue enjoying the marvel setting of the Serengeti and return to the camp as the sunset.
Overstay at Hippo Trail / Katikati tented camp
4Day 4: Serengeti National Park / Ngorogoro.
Driving distance
110km 2hr
Discover what hidden in the dark, we has suggested going out before sunrise in this spectacle wilderness, very often early morning drives rewarded with nocturnal life of these giant predators, among them--lion, hyena, leopard and cheetahs. Open plains are not the only ideal for wildlife sighting, its pristine sceneries will also enthrall your mind, after a lively morning, you will return to the camp for breakfast, thereafter you will leave the camp behind for some more game drive.
Picnic lunch will be served at the open plains, before exit the Serengeti and carry on to a Maasai village, where still exist legendary cultures, after a local dunce and learning Maasai ways of living safari will proceed to the rim of the crater and to arrive at the lodge for dinner and overnight stay.
Overnight stay at Rhino lodge,
5Day 5: Ngorongoro cater / Farm House.
Driving distance
20km,
Drift down to the crater floor, optional, perhaps after an early breakfast or carry picnic breakfast and serve it at the crater floor.
The world's largest un-flooded & unbroken caldera intact, its wealth pasture and permanent water provide life to diversity species of wildlife, includes wildebeests, zebras, gazelle, buffaloes, eland, hartebeest, warthog, elephant, hippo and waterbuck. The crater floor offer great chances for seeing the rare black Rhino. Lions and hyenas live abundant with other wildlife. As the afternoon set in picnic Lunch will be served at the crater floor, then move on game drive before ascent its wall drive to the lodge for overstay,
Overnight stay at Farm house / Marera Vallel Lodge,
6Day 6: Manyara National Park /Arusha.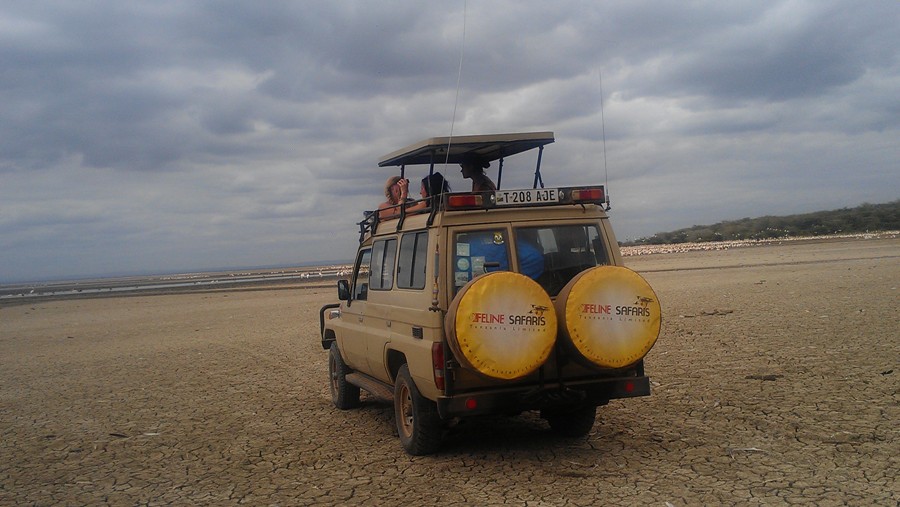 Driving distance
120km-2hrs,
After breakfast you will move on to Manyara park, a welcome respite from the sheer number of wildlife on the crater floor, this park offers a wilderness experience in diverse habitats, apart from magnificent setting, its alkaline water lake encrusted with hundreds upon thousands of pink flamingos.
It is also one of the rare wilderness fame for tree climbing lion, perhaps they go up trees to flee elephants, flies or to have perfect chilling spot. Elephant, giraffe, buffalo waterbuck, bushbuck and baboon shares the woodland and underground water forested together with leopard. Open grasslands provide perfect habitat for Zebra, wildebeest and warthog, marshland makes additional resource for hippos and diverse bird species.

In the afternoon picnic lunch will be served at the park, thereafter you will continue on game drive before exit and drive back to Kahawa House or other planned hotel or transferred to Kilimanjaro International Airport and return home or fly to Zanzibar if more excursion extension will be selected.
Seasons
Number of guests
High season
Solo
2-3
4-6
16 May –14 March
 4,156.4 per person
 2,779.3 per person
 2,408.5 per person
16 May -14 March
Us dollars per person
Low season
15 March -15 May
4,056.4
2,705
2,371
All National park fees,

Government Taxes,

4WD Land-Cruiser equipped with (pop up) opened roofed for safari, window seats, seats belts, Radio wave, fridge and outlet for recharging battery and device,

All accommodations while on safaris in full board (FB) basis,

Accommodation a night upon your arrival in Arusha and after safari in bed and breakfast (bb) basis,

Service of professional English speaking guide "option during your booking Germany, French, Spanish and Italian guide,

Unlimited Mineral water while on safari, Comp. Soft drinks "soda" on each day of safari.

Complimentary to visit a Maasai village,

All transfers mentioned above, upon your arrival and departure from Kilimanjaro International Airport or Arusha domestic airport.
Excursions and activities not listed per itinerary,

All Items of Person Nature & Gratuity,

Tips.