East Africa Safari Experiences
Because your dream safari should be a reflection of your interests, passions, and budget, not someone else's. East Africa is filled with once-in-a-lifetime bucket-list safari experiences. There's so much on offer: from unremarkable boat ride to a hot-air balloon flights over the vast plains of the Serengeti. East African safari adventures come in all shapes and sizes, from family-friendly bird-watching to a higher class game viewing.
Serengeti Hot Air Balloon Safari
Hot air ballooning offers an opportunity to see the Serengeti from a unique perspective. You will notice wildlife trails made by generations of animals impossible to see from the ground..
After your flight, you'll celebrate the event with a traditional champagne breakfast. Keep in mind however that this is not a private experience; the balloon could take between 15 and 18 people.
Breakfast is prepared in the bush and served under a convenient acacia tree. Linen, bone china, Sheffield cutlery and freshly prepared fare in the company of your fellow passengers makes a memorable finale to your adventure. After breakfast, you are taken to the rendezvous point to meet with your driver guide and continue your day's activities.
Bird Watching Safari
We arranges bird watching trips for individuals, small private groups, filming and professional photographers in Tanzania. Our birding guides and crew are highly trained in ornithology, Tanzanian destination and long time experience in handling and serving individuals and groups for bird-watching and big game safaris.
Africa has become a hub for both professional and armature birders looking for a place to challenge their birding skills and this has seen an increase in bird-watchers from all over the world identifying the various species. Birding Spots In Tanzania are almost all National parks and game reserves and the southern and coastal regions of Tanzania.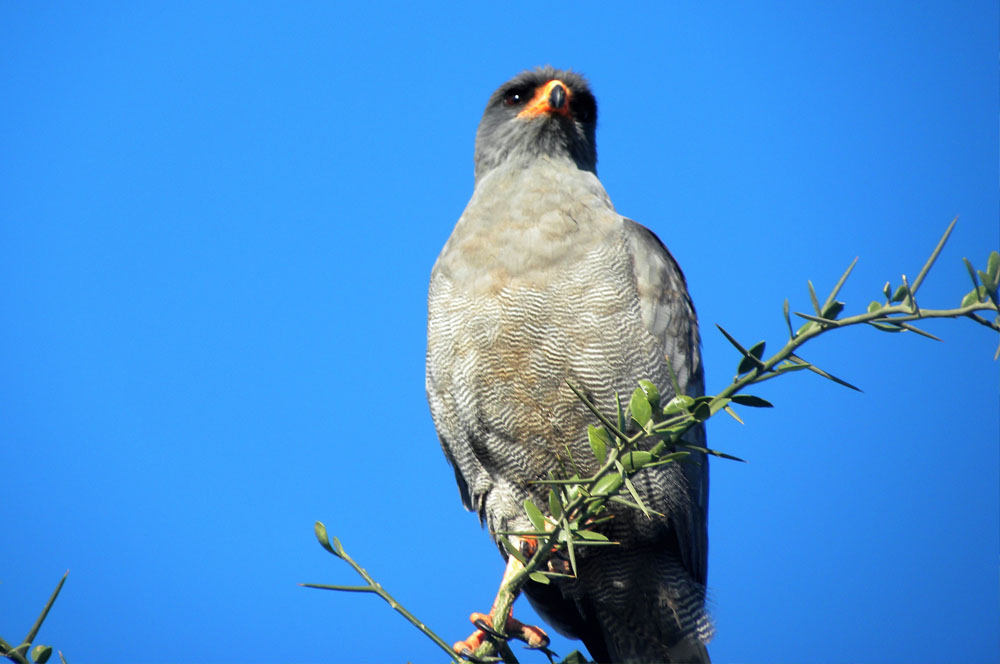 Tanzania Walking Safari
There is no excellent way to explore our stunning natures than on foot, Our reliable African walking safaris will drive your walking boots strikes off beaten trails and bring you to exhibit the awe-inspiring wildernesses where lavishing attractions, from the highlands atmospheres, evergreen forests, unfenced cliffs, dry bush-lands to the soda lakes based.
Our walking tracks based along the Great Rift Valley escapements are not in accessible by vehicles, your mode of transport will be your feet, therefore all the camping gears and foods will be carried by Donkeys for few days, before you meet again a 4 x 4 and drive to a next destination.
Walking safaris within the national parks will be accompanied by an armed ranger and in the remote areas where not occupied by aggressive wild animals will be under an expert guide and a Maasai guard to ensure your utmost safety.
Our African walking safaris can either be a standalone tour or a part of longer wildlife safari, depends on your preference.
Camping Safari
We provide camping safaris that stand in pristine locations, useful public and exclusive private campsites in the wildernesses, also easy places to reach wildlife during game drives and where nocturnes rhythms will touch your mind and soul under the roof of billions of African stars.
On our adventure camping safaris you will be immersed in the East African wilderness. You will travel on rough adventurous roads, pass tiny rural settlements and see fascinating landscapes and abundant wildlife.
All our journeys are hosted by professional and knowledgeable driver guides whose shares wealth of information.
Cultural Tours
While exploring Mount Kilimanjaro, the Serengeti or Zanzibar, you can go a little off the beaten track to meet some of the friendliest people on earth. A number of Tanzanian villages welcome visitors to experience their unique cultures. Among them ethnic groups are the Maasai, Chagga, Datoga and Hadzabe. They will provide you an authentic and unforgettable experience — plus you will have the satisfaction of knowing you have helped support local communities generate income and build sustainable livelihoods.
Our cultural tours enable you to experience the ways of life of the various tribes present in Tanzania and to immerse yourself in their cultures and traditions. It gives you a chance to learn about the awe-inspiring oral traditions of these fascinating tribes, hunt with the highly skilled Bushman, share experiences with the locals and establish new friendships
. Let us provide you a lifetime cultural adventure.
Tanzania Lodge Safari
Nothing captures the true spirit of Tanzania adventure like luxurious expedition with Feline Safaris Tanzania Limited, we offer multi-lodge safaris that stand from under canvas camps, tented camps to 5 stars hotels basis in reasonably costs.
Our classic lodge safaris are not only ideals to combination of luxurious accommodations, deliciously meals, better maintenance Land-Cruisers or friendly caring from our professional driver guides, we also leading our guests in locations where has wealth of attraction, few safari vehicles as much as possible and comfortable driving distance to reach wildlife.
Whatever your holiday dreams are, we know places will make them come true, our well-travelled consultants will put our wealth of knowledge, alliances and extensive on-the ground presence to designing a safari that will fit even beyond your expectations.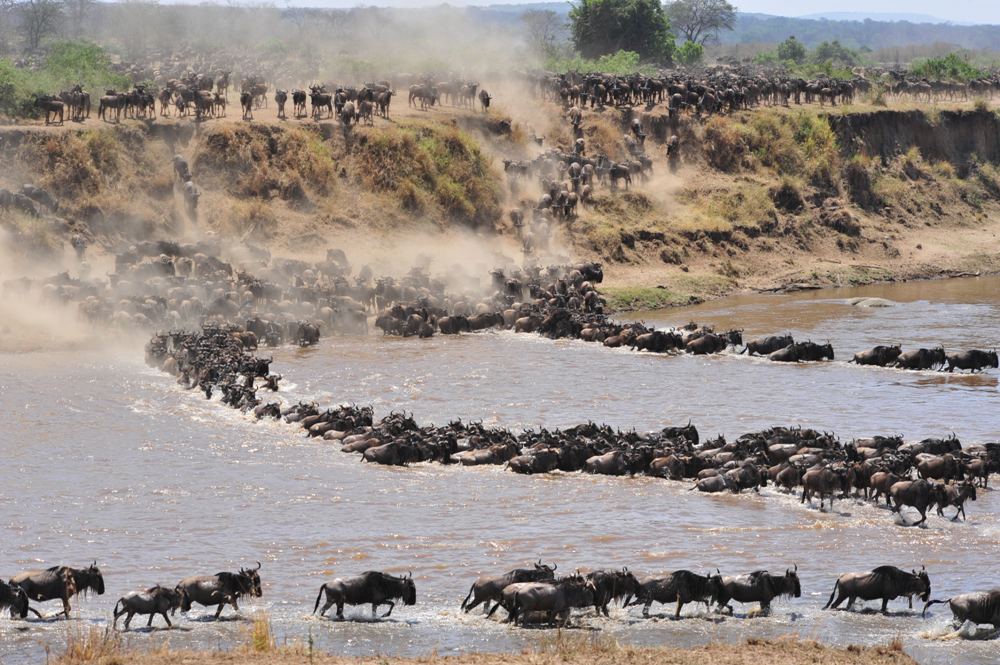 The Great Migration Safari
The miraculous stage on which this show is set is loosely termed Serengeti Ecosystem, about 40,000 square kilometers pretty much defined by the dominant Migration route of wildebeest and comprises parts of the Ngorongoro Conservation Area Authority in the south, the Serengeti National Park and the adjustment Maswa Game Reserve, and other control areas in the east- west and Masai Mara Game Reserve to the northern. Over two million animals participate in Great Migration. The principal players are the wildebeest, whose numbers appear to approximately 1.7 million, which supporting documents roles from 200,000 Zebra and 500,000 Thomson's gazelle behind the main player, and of course, predators, lions, leopards, cheetahs and hyenas await the annual coming of Great Migration with eager anticipation.
Kenya & Tanzania Safaris
Our expeditions leading beyond Tanzania borders to provide our guests opportunities to encounter the pristine east Africa awesome and varied scenery, from Amboseli National Park a nature the most adventurous dream about, to a boat ride in a fresh water of the Lake Naivasha and spectacular alkaline-based Lake Nakuru along the Great Rift Valley and the Maasai Mara National Game reserve a perfect habitat to many resident and migrants games as well as diverse bird species.
Doesn't matter that we come from many ethnic groups of this region and we speak many different languages, when it come to our guests we speak one language. A journey with us your days will be filled with electrifying adventures and in the evening you will be entering luxury accommodation exceeding your expectations.
Let meet in East Africa for expedition the most adventurous dream about.