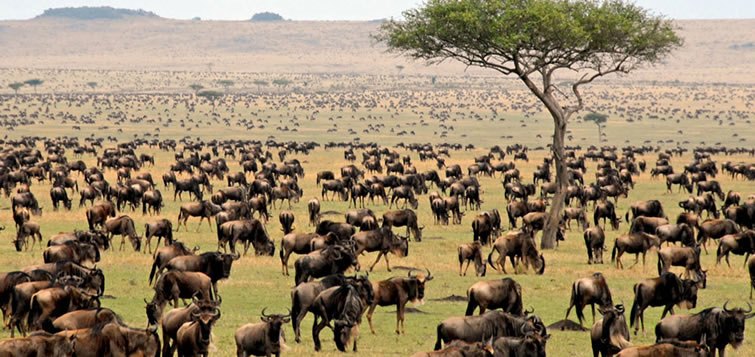 Your East Africa specialist Feline Safari Tanzania limited we understand that a safari is all about a dream and our passionate belief in providing a vacation that stand even beyond your wildest expectations.
Our reliable expeditions will be leading beyond Tanzania borders to provide our guests the best opportunities to encounter the pristine east Africa, the awesome and varied scenery of the Amboseli National Park, a nature that the most adventurous dream about, a boat ride in a fresh water of the Lake Naivasha as well as the spectacular alkaline-based Lake Nakuru along the Great Rift Valley and the Maasai Mara National Game reserve a perfect habitat to many resident and migrants game species.
East Africa packages will also bring you to our Tanzania top destinations-include the Lake Manyara National Park, Serengeti National Park, Tarangire National Park and the Ngorongoro crater.
Doesn't matter that we come from many ethnic groups of this region and we speak many different languages, when it come to our guests we speak one language.
A journey with us your days will be filled with electrifying adventures and in the evening you will be entering a luxury home exceeding your expectations.
Let meet in the East Africa for the expedition that the most adventurous dream about.