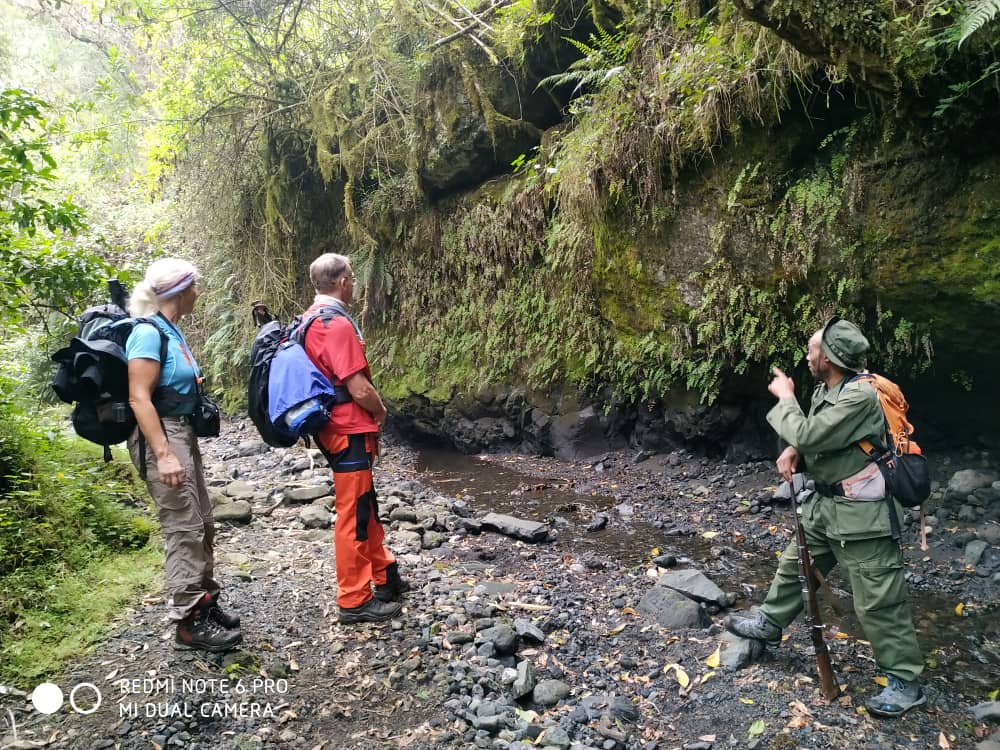 There is no an excellent way to explore our stunning Tanzanian natures than on foot, Our reliable African walking safaris will drive your walking boots strikes off beaten trails and bring you to exhibit the awe-inspiring wildernesses where lavishing attractions, from the highlands atmospheres, evergreen forests, unfenced cliffs, dry bush-lands and the soda lakes based.
Nothing compares to excitement of standing few yards away from the wild animals or venturing interior African bush.
Our walking tracks based into the National parks, crater highlands and the control areas
The Great Rift Valley escapements terrains are not in accessible by vehicles, your mode of transport will be your feet, therefore all the camping gears and foods will be carried by Donkeys for few days before you meet again the 4 x 4 and drive to the next destination
Walking safaris within the national parks will be accompanied by an armed ranger and in the remote areas where not occupied by aggressive wild animals will be under an expert guide and a local Maasai to ensure your utmost safety.
Our genuine African walking safaris can either be a standalone tour or a part of longer wildlife safari, depends on your preference.
Shorter Walking Safaris Destinations
Longer walking safaris Destinations
Tanzania will guarantee your safety than anywhere in Africa, we sincerely welcome you to join us for a genuine bush walking safari.