The
Feline Safari Tanzania Limited ™
Team
Here at Feline Safaris Tanzania Limited™ we work as a team. Each one of us has a specialty in the travel and tourism industry. We work together to make sure all itineraries are organized and each team member is updated. Wildlife Safaris are amazing experiences that we want you to enjoy, worry free. Every staff member is fluent in English. You will travel with a porter, safari guide and safari chef through the duration of your trip. We are always striving to improve and are open to our clients feed-back. Employees are offered professional workshops, life skills classes on pertinent health issues and safety certification trainings. Continued education is very important to us.
Our Safari Guides
Meet our Safari Guides and Mountain Guides and Safari Chefs. 
Our Mountains Guides & Staff
Our mountain experts are held to a high standard and are here to help you reach the mountain summits safely. All Feline Safari Tanzania Limited ™ Kilimanjaro & Meru guides are certified. The guides went through extensive training to receive their Kinapa certifications.  Regular refresher courses are mandatory to ensure safety guidelines are met.  Emergencey CPR procedures, first-aid and in house training with cooks waiters and camp crews.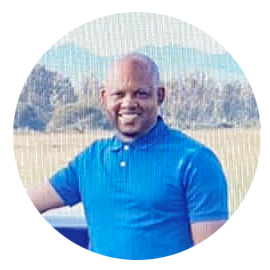 Sales & Operations Manager

From your first inquiry with Feline Safaris Tanzania Limited ™, through to your arrival to Tanzania, we're with you. We guarantee that Elibariki and the entire team will take care of your itinerary organization and request. Karibu!