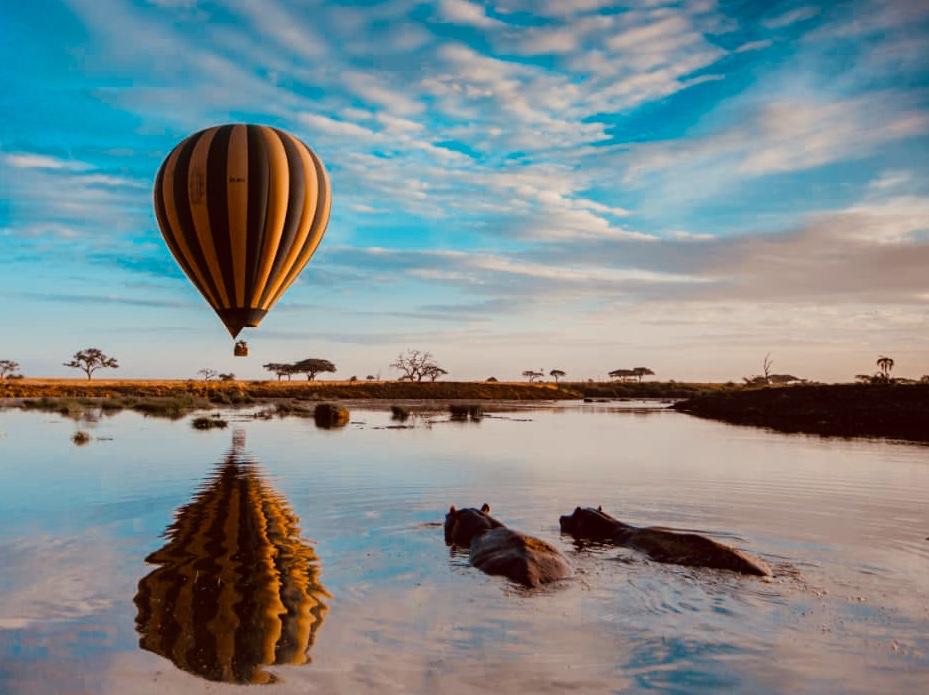 A dreamy adventure high above the Serengeti plains, offering unparalleled panoramic views of the awe-inspiring landscape. A very popular excursion for those of our clients seeking an extra exhilarating experience. This can be added to any safari that includes a night in the Serengeti. Feline Safari's balloon flight allows our guests to float over the world's most spectacular Tarangire National Park. The African Wilderness is packed with Elephant herds, numerous Baobab Trees and many more attractions that look amazing from up high.
Starting with an early morning pick up from your lodge and a 45-minute drive to the launch ground. You then enter a hot-air balloon at dawn for a one-hour flight. As you float over the plains, the pilot will take you up a 1,000-foot altitude for an awesome view of the plains.'
Much of the remainder of the flight will be at a tree-top or even grass-top level for some close-up views of the flora and fauna below. On landing, you are met by the ground support team with a bottle of champagne. Thereafter it's off to the breakfast table, under a fine umbrella tree close to the landing spot. The balloon safari is completed at around 9:30 am, then you are returned to the lodge to be met by our driver-guide. As this is an early morning excursion, you can add this on even if you are in a group where not all members would like to participate.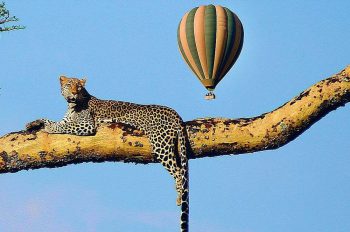 The absolute peace of immense vistas, muted colors and crisp fresh air as the balloons float above wildlife. There is nothing quite like it!
The balloons take off just before sunrise when the breeze on the plains is still cold. The one-hour flight will provide you with a bird's eye view of the magnificent Great Rift Valley. Once airborne, the balloons are blown by the prevailing winds across the broad landscape
Apart from the hiss of the burners, the flight is magically silent. The pilot controls the height of the craft by regulating the flow of hot air into the balloon.
Lake Manyara / Tarangire The latest balloon experience is operating near Lake Manyara and Tarangire with one 8-passenger balloon and one 6-passenger balloon at each site. $395/person. The balloons at Lake Manyara operate all year. Tarangire is closed in April and May. Kids of all ages are welcome as long as they can stand quietly for 1 hour.
In case of cancellation due to climatic weather or any other reason, you will have the option of a flight the following morning if this fits into your itinerary or a full refund.