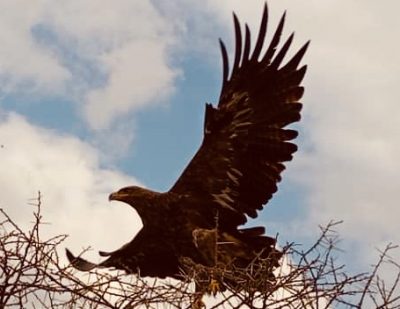 Feline Safaris Tanzania Limited ™ provides guides with birding and game safari tour expertise. We focus on providing all clients with the finest planned itineraries, designed around their specific interests. We arrange bird watching trips for individuals, small private groups and professional photographers in Tanzania. Our birding guides and crew are highly trained in ornithology. Feline Safaris Tanzania Limited™ has long time experience in handling groups for bird-watching and big game safaris.
Africa has become a hub for both professional and armature birders looking for a place to challenge their birding skills. We have seen an increase in bird-watchers from all over the world identifying the various species.
To meet the demand, we have a team of local ornithologists who are familiar with the tropical species and who blend their information with folklore associated with each bird. The end result is an unforgettable Bird Watching Safari. Birds can be studied at almost all National Parks, Game Reserves and the Southern and Coastal Regions of Tanzania.
Our nature appreciation walks require you to divert from the usual game drives. We will trek with binoculars through the Rift Valley, Lake Manyara, Usambara Mountains and Udzungwa Mountains National Park. Let us adventure by foot through the Acacia woodlands and plains of Sinya and the Mountain Forests of Arusha National Park.  Some of Africa's most fascinating bird species can be found at Ngorongoro Highland and at Tarangire National Park.
Enjoy bird watching with us!