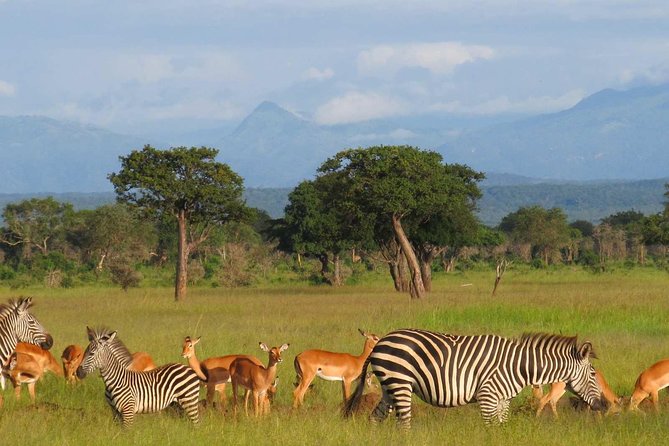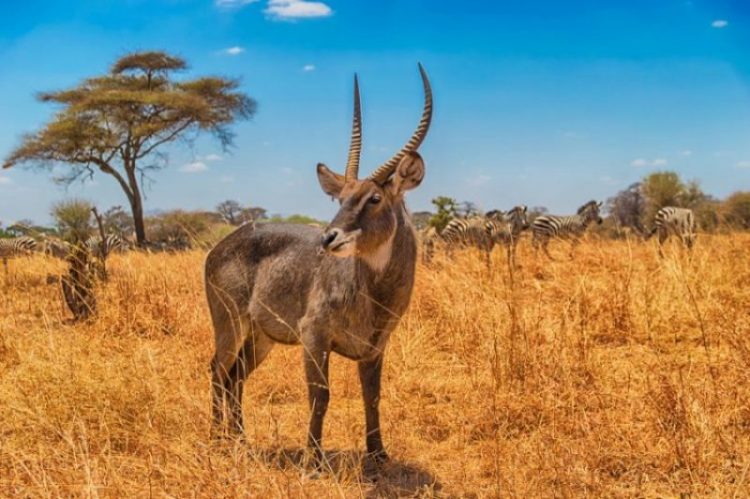 Mikumi National Park is one of Tanzania's most popular National Parks, it is easily accessible from Dar es salaam. Swirls of opaque mist hide the advancing dawn. The first shafts of sun color the fluffy grass heads rippling across the plains. A herd of zebras, confident in their camouflage pose like ballerinas. Stripes merging in a flowing motion.
Mikumi National Park abuts the northern border of Africa's biggest National Park – the Nyerere (Selous). Transected by the surfaced road between Dar es Salaam and Iringa. It is thus the most accessible part of the 75,000 square kilometer (47,000 square mile) tract of wilderness. Mikumi National Park stretches east almost as far as the Indian Ocean. The scenic Mkata, is the popular centerpiece of Mikumi. Mkata draws frequent comparisons to the more famous Serengeti Plains.
Lions survey their grassy kingdom and the zebra, wildebeest, impala, buffalo herds that migrate across it. Giraffes forage in the isolated acacia stands that fringe the Mkata River. 
More than 400 bird species have been recorded. With such colorful common residents as the lilac-breasted roller, yellow-throat-ed long-claw and the bateleur eagle. Joined by a host of migrant European birds during the rainy season. Hippos are the star attraction of the pair of pools situated 5km north of the main entrance gate, supported by an ever-changing cast of waterbirds.
Size: 3,230 sq km (1,250 sq miles), the fourth-largest park in Tanzania, and part of a much larger ecosystem centred on the uniquely vast Selous Game Reserve.
Location: 283 km (175 miles) west of Dar es Salaam, north of Selous, and en route to Ruaha, Udzungwa and (for the intrepid) Katavi.
Game drives and guided walks. Visit nearby Udzungwa or travel on to Selous or Ruaha.