5 Days 4 Nights Tarangire NP, Serengeti NP & Ngorongoro Crater
This trip will bring you to the pristine wildernesses, where most adventurers dream about, friendly caring, night rhythm (roars) from these prowl cats as well as sleeping in the tents under the roof of African stars, will provide you an experience that will last in a life time.
Trip summary
Private Safari
Duration 4 nights 5 days
Accommodation Level: Budget Safari Camping
Destination: Tarangire National Park, Serengeti National Park & Ngorongoro crater,
Upon your arrival at Kilimanjaro International Airport or Arusha domestic airport, you will met by our airport representative and transferred to your city hotel for briefing and overnight stay before depart for your life time safari.
Tarangire, Serengeti & Ngorongoro Crater
Arusha / Tarangire National Park.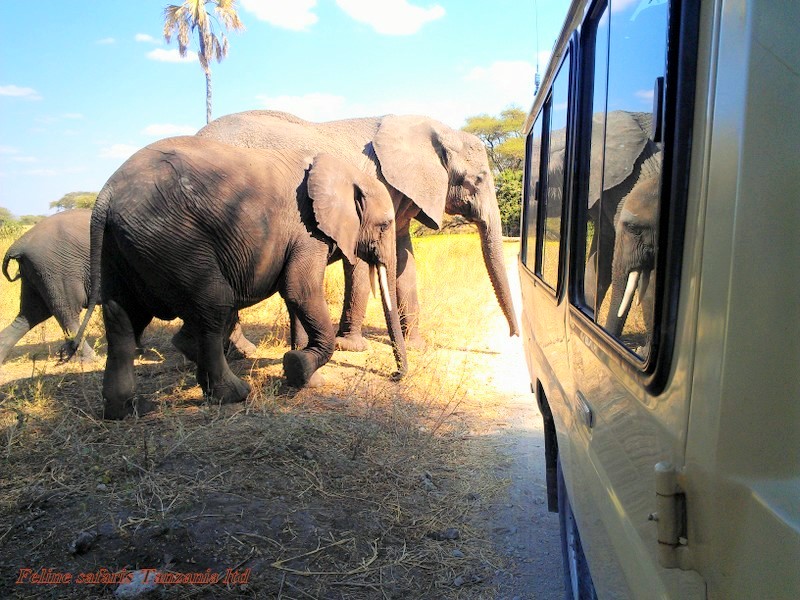 Driving distance 118km-1.57hr
Departure is in the morning from your hotel, after breakfast herding to Tarangire for game drive, the park has higher density of Elephant than elsewhere on earth, visiting this wilderness you will be able to appreciate one of the world's last enclaves of wildlife, it is one of few wilderness in Africa with a hydrological regime that insures years around water, during the dry seasons its river valley is the only source of water in the area.
Therefore the park displays a diverse number of wildlife ranging from the very minutes invertebrates to the larger ones, gathered at the river to quench their thirsty.
Impala, hartebeest, wildebeest, zebra, eland, buffalo and giraffe both are encounters of the wild. Lions the rare leopard and cheetah can also be seeing in this park, lunch will be served at the park, thereafter proceeding with a cheerful game drive and as sunset you will be going to the camp for dinner and overnight stay.
Overstay at Tarangire National park bush camp.
Tarangire National park / Serengeti National Park.
Driving distance 292km-5hr
After breakfast you will leave the camp behind drive to an amazing vast open grasslands of the Serengeti, via the awesome escarpment of the Lake Manyara and the forested rim of the Ngorongoro crater, to arrive at the open grasslands of the fame Serengeti for lunch.
The massive open plains sentenced that were formed approximately 3-4millions years ago when ash blew from volcanoes in the Ngorongoro highlands, and covered the rolling grasslands where today adapted abundant wildlife, include-eland, hartebeest, Topi, warthog, Thomson and Grant gazelle.
After a picnic lunch you will move on game viewing en route towards the heart of the park 'Seronera'. The center part is important transition zone between the southern plains and northern woodland, provides rich mosaic of habitat, crisis–crossed by rivers with all year around water, this is most reliable area in the park to view wild-animals. After a remarkable drive as sun go down you will be entering the camp for dinner and overnight stay.
Serengeti full day game drive
Game drive is after breakfast, full day game drive provide a wide range opportunities to explore interior the open plains, the Serengeti has the most pristine setting on earth, its vast open grasslands studded with these massive rocks (kopjes), that's provide excellent shelter and capture water for wildlife and plants, in-fact without them granites rocks-lions, cheetah, leopard and some other big animals wouldn't survive the dry season on the plains.
Beside a brilliantly setting and predators life, open grasslands hosts different species of predominately animals includes-Elephant, giraffes, buffaloes, eland, hartebeest, topi, grant gazelle and Thomson gazelle, In the afternoon lunch will be served in bushes, afterwards you will spend the rest of the day enjoying its spectacular wildlife, and as sun go down you will return to the camp for dinner and overnight stay.
Overnight stay at Seronera Bush Camp
Serengeti National Park / Ngorongoro.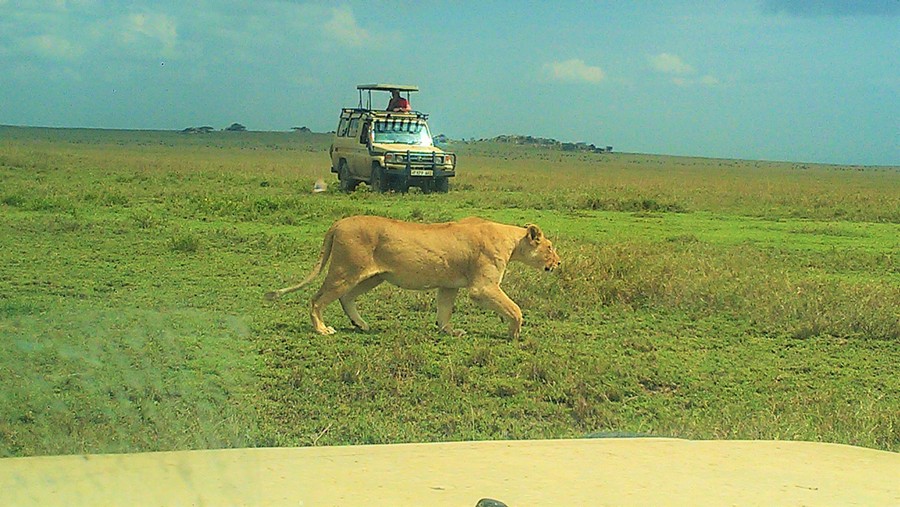 Driving distance 110km 2hr
The morning drive aim to experience the open grasslands as sun come up, you will leave the camp at 6:00am after refreshing with a cup of coffee, The best time to witness the predatory lives and many other species of the predominantly animals is in the morning, after a lovely morning of exploring the abundant attraction in a vast open plain, you will return to the camp for 'branch'- breakfast and lunch that busting with aroma flavors.
Thereafter you will leave the camp going out for more game drive en route at the plains before exit Serengeti Naabi gate, and drive to the rim of the Ngorongoro crater, to arrive at the camp for dinner and overnight stay.
Overnight stay at Ngorongoro Simba Camp
Ngorongoro crater / Arusha.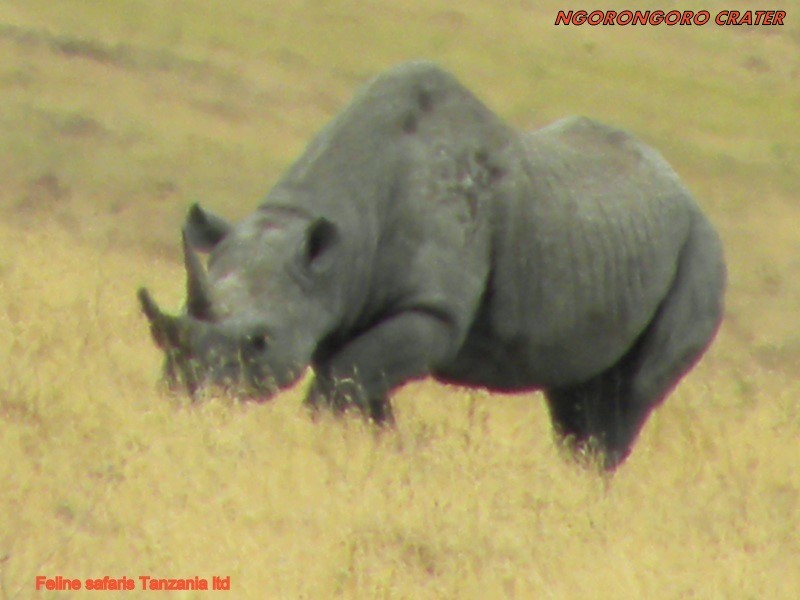 Diving distance 176km-3hr,
To embarking on the crater floor after an early breakfast, the largest caldera intact in the world, the Ngorongoro Crater shelter one of the most beautiful wildlife havens anywhere, 610m deep valley won't fail to capture your breath on your way down to its floor. It's small floor area display larger herds of the predominantly grazing animals-include buffaloes, wildebeest, zebras, gazelles and warthog because of its permanent water and rich of pasture,
Is also a black rhino refugee and predatory animals—lions as well as higher density of hyenas you won't find else-where on earth. Picnic lunch will be served at the crater floor before ascent its wall and return to Arusha.
Overnight stay at Tourist inn or other planned hotel or transfer to Kilimanjaro International Airport and fly back home or to Zanzibar if more excursion extension will be selected.
| Number of guests | solo | 2-3 | 4-6 |
| --- | --- | --- | --- |
| Us Dollars per person | 2,774 | 1,529 | 1,159 |
-Accommodation a night upon your arrival in Arusha and after a day tour in bed and breakfast (bb) basis,
-4WD Land-Cruiser equipped with (popup) opened roofed for safaris, window seats, seat belts, radio wave, cool-box and multiple outlet for recharging battery and device.
-All entry fees,
-Government Taxes,
-Unlimited Mineral water while on safari.
-Service of Professional English speaking driver guide.
-All transfers mentioned above, upon your arrival and departure from Kilimanjaro International Airport or Arusha domestic airport.
-Excursions and activities not listed in the itinerary,
-All Items of Person Nature and gratuity
-Tip.