6 Days 5 Nights Tarangire, Serengeti, Ngorongoro & Bushman at Lake Eyasi
Tour Overview Explore the wealth of the African cultures and the wildlife still exist in Tanzania, this is what will absolutely capture your attention as you visit, will provide you the best opportunities to exhibit the pastoralist Nilotic ethnic group, the Datoga and Maasai, as well the indigenous ethnic group with Khoisan clicks speaking the Bushman and rich of wildlife that you will never find elsewhere.
Trip summary
Duration: 5 Nights 6 Days,
Destination: Tarangire National Park, Serengeti National Park, Ngorongoro Crater and Bushman at Lake Eyasi,
Accommodation Level: Mid-Range
Best time to visit is from June to March
Upon your arrival in Kilimanjaro International Airport you will be met by our airport representative and transferred to your city hotel for pre-briefing and overnight stay before going out for a safari of your dream.
Tarangire, Serengeti, Ngorongoro & Bushman at Lake Eyasi
Arusha / Tarangire,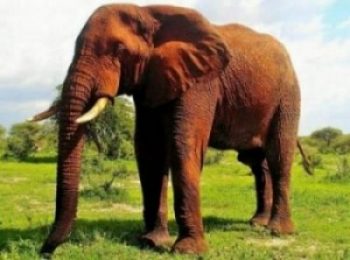 Driving distance 118km-1.57 hour,
Departure is after breakfast heading to a pristine dry wilderness studded with majestic baobabs trees which seem to dwarf animals that feeding beneath them, a river rolling in the middle of it ensure water all year around to the most animals visiting every day to extinguish their thirsts.
What to be see here are the elephant, giraffe, buffalo, zebra, wildebeest, eland, hartebeest, fringe eared orxy, lesser kudu, impala as well as predators includes-lion, leopard and cheetah.
Apart from wild animals and outstanding setting, this wilderness offers excellent sights for birding, over 550birds species has been recorded here, of which several are threatened or endemic.
Picnic Lunch will be served at the park, thereafter you will continue with game viewing, you will never lose what to share about, in a lucky day one mighty see the rare wild dogs. After a terrific game viewing as sunset you will be entering the lodge for overstay.
Accommodation: Overnight stay at Country Lodge
Country lodge / Serengeti National Park,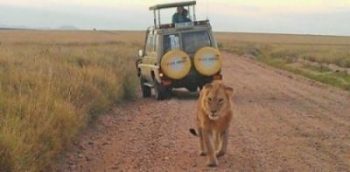 Driving distance 132km 2:45hour
After breakfast you will leave the lodge behind going to the Serengeti National Park, past a Maasai village leaning their impressive tradition ways of living thereafter understanding their extraordinary cultures you will continue on drive.
The name Serengeti comes from the Maasai word Siringiti referring an endless plain, upon your arrival at the southern open grasslands, your eyes will be catch up with the glimpse of its vastness, Serengeti is much more nearly 2/3 of the park is bush or woodland, open plains displays diverse wildlife exclusive- stain-bock, gazelles, reedbuck, waterbuck, Topi, hartebeests, elands, buffalo, giraffe, elephant as well as predatory among them hyenas, cheetah, leopard and lions.
Picnic lunch will be served at the park then game viewing will proceed towards the center of the Serengeti past some outlook plain where are home to many species of wild animals, as sunset you will be entering a luxury camp for overnight stay.
Accommodation: Overnight stay at Serengeti Thorn Tree Tented camp,
Full Day Game Drive In Serengeti,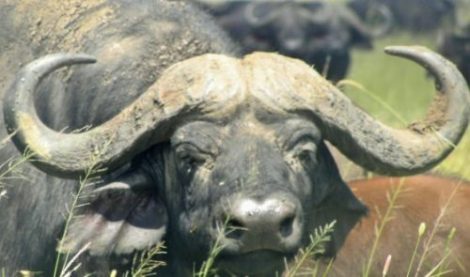 We has suggested that you will have an early breakfast and depart going to a supreme endless wilderness natural designed for offering intimate game viewing, predators paradise and diverse predominately animals, after a remarkable game viewing as the afternoon set you will stop for a bush lunch.
Thereafter you will move on pleasant afternoon of learning and game drive, and as sun go down you will return to the camp for dinner and overstay.
Accommodation: Overnight stay at Serengeti Thorn Tree Tented Camp,
Serengeti / Ngorongoro,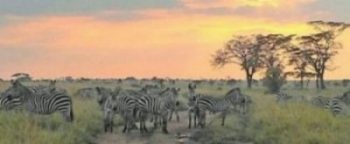 Driving distance 110km-2hours,
The day of exploring the horizon grasslands of the Serengeti as sunrise, we has decided that you will leave the camp behind for a very early morning drive & return to the camp for breakfast, before depart again for some more game viewing past the eastern plains towards the Naabi Main Gate, exit the Serengeti in the late afternoon drive to the rim of the Ngorongoro crater to arrive at the lodge in the evening for overstay.
Accommodation: Overstay at Ngorongoro Rhino Lodge.
Ngorongoro Crater
You will leave the lodge after an early breakfast exploring the floor of the largest un-flooded & unbroken Caldera intact, where supply rich of pasture and permanent water that support higher population of the predominantly grazing–animals includes wildebeests, zebras, gazelle, buffaloes and hartebeest. The crater floor has inspiring setting, is also a sanctuary for the rare black rhino and has higher predatory density-exclusive lions and hyenas.
Lunch will be served at the crater floor thereafter you will ascent its wall and drive to the Lake Eyasi for overstay.
Accommodation: Overnight stay at Lake Eyasi Safari lodge,
Lake Eyasi / Arusha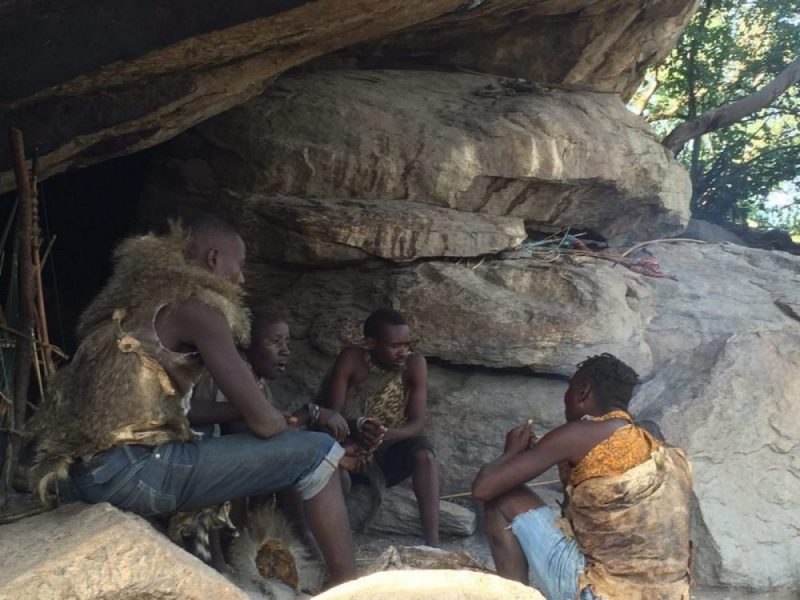 The day of learning the natural click language from the Hadzabe, the bushman people still migrate, gathering wild fruits, roots and honey, as well as hunting wild animals with bow and arrows that poisoned on the tip. Their shelters are either caves or little huts made of sticks and grass.
Adventure start early in the morning before breakfast, heading in the bushes tracks where Bushman will be setting their temporary village, upon your arrival in the compound you will be inviting with the cultures isolated and unrelated to any other on earth, after learn their way of living you will join hunting as well as gathering wild fruits and roots.
After a sociable morning of learning one of the strongest culture still exist on earth you will leave a Bushman compound behind past the Nilotic speaking ethical group, the Datooga, it had have express that Tatooga is the nickname come from the tattoos created around their eyes.
The origin of this tribe thought to be in west Ethiopia or South Sudan and moved more south where is Tanzania today approximately 3,000 years ago, and occupied the Lake Eyasi and Mbulu region approximately 150 years, today Datooga scattered across the country and even beyond borders to Kenya as well as Malawi, they resemble Maasai in ways of living men carry spears, raise cattle for living, meat, milk, fat, blood, horns, tendons and cow dung of every animal have practical or ritual purposes.
They also practice polygamy with several wives ranked in order of marriage, women have pretty looking from those gowns they dress made of animal skins, tattoos around eyes and quite a few jewelry covering their bodies, after a marvel morning of learning new experience of longevity cultures you will drive back to Arusha, lunch will be served at Country lodge.
Overnight stay at Arusha Kibo palace hotel or transferred to the Kilimanjaro International Airport out of country or to Zanzibar if more excursions extension will be selected.
Seasons
Number of guests
 
High season
Solo
2-3
4-6
–
 4,172 per person
 2,720 per person
 2,424 per person
16 May -14 March
 
Us dollars per person
Low season
 
 
 
15 March -15 May
3,897
2,650
2,353
-Accommodation a night upon your arrival in Arusha and after a day tour in bed and breakfast (bb) basis,
-4WD Land-Cruiser equipped with (popup) opened roofed for safaris, window seats, seat belts, radio wave, cool-box and multiple outlet for recharging battery and device.
-All entry fees,
-Government Taxes,
-Unlimited Mineral water while on safari.
-Service of Professional English speaking driver guide.
-All transfers mentioned above, upon your arrival and departure from Kilimanjaro International Airport or Arusha domestic airport.
-Excursions and activities not listed in the itinerary,
-All Items of Person Nature and gratuity
-Tip.