NYERERE NATIONAL PARK / SELOUS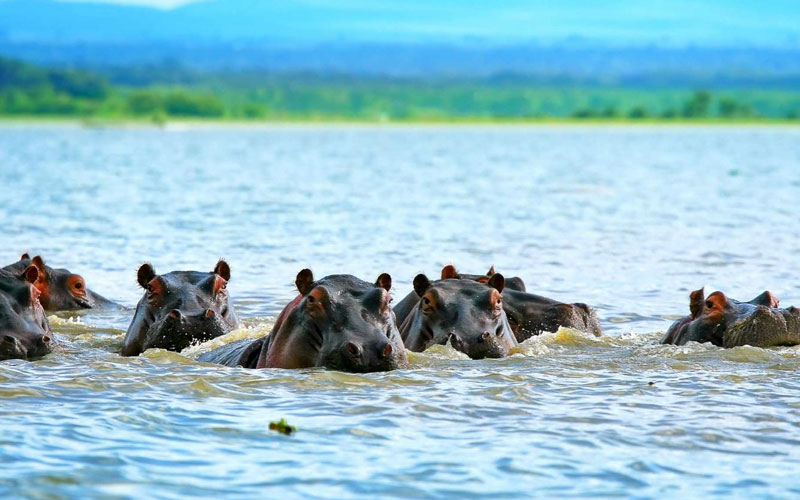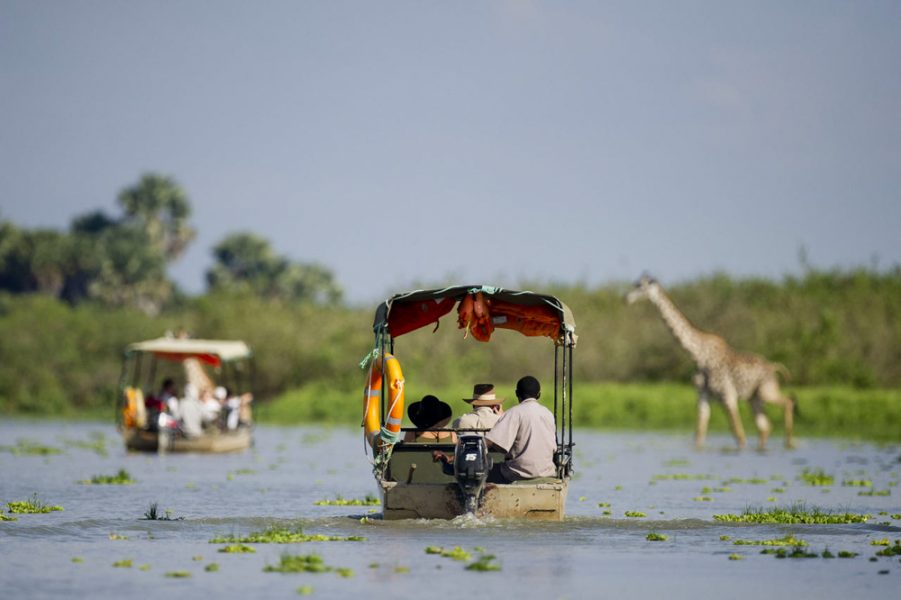 This stunning park has been a World Heritage Site since 1982. With an area covering about six per cent of Tanzania's land surface. Larger than Switzerland, it is the world's largest reserve and second only to the Serengeti in its concentration of wildlife. It is also the sanctuary of the biggest elephant herd in the world, about 32,000 elephants live in the park – 70 per cent of those in Tanzania. Now the Largest National Park in Africa, Nyerere National Park is a newly established Park which is part of what is known as Selous Game Reserve. 
The game sanctuary is one of the largest protected areas in the world and runs in almost five regions of Tanzania, Coastal region, Lindi, Mtwara, Morogoro, and Ruvuma covering. An area of more than 50, 000 square kilometers. It is nested in the south-east of Tanzania. Today Nyerere national park is the single largest reserve of Africa, probably in the world. Geography: The main geographical feature in Nyerere national park is the Ruaha river and its tributaries the Great Ruaha River and Kilombero River.
Wildlife:
The park contains the world's largest concentrations of elephants and buffalo. Other animals include leopard and the African wild dogs as well as lions. The reserve has one third of the worlds population of wild dogs. The muddy Rufiji River is full of hippo and massive crocodiles. Many varieties of bird life.  African Skimmers, waders, herons, kingfisher and weavers. Antelopes, white bearded wildebeest and giraffes are commonly seen north side of the river. A tourist area has been set aside on the species-rich north bank of the Rufiji River. 
Nyerere National Parks birdlife is largely supported by the Rufiji River. A huge variety of birds draw to this area. The natural features of this terrain; banks, lakes, lagoons, islands and channels are a magnet for all wildlife. For example, Lake Nzerkela and Tagalala harbors storks, herons, terns and many migrant waders.
-Mangrove kingfisher
-Spotted-flanked barbet
-Red-faced Crombec
-Green-capped eremomela
-A pearl-spotted owl
-Red-winged warbler
-Waders
-African skimmers
-Palm-nut vulture
-Wattle-eyed flycatchers
-Layard's black-headed weavers
-Purple-banded sunbird
-Dickinson's kestrel
-Red-throated twinspot
-Spotted-flanked barbet
-Sterling's barred warbler
-Grey Penduline-tit
-Green-capped eremomela
-Apearl-spotted owl
-Arnot's chat
-Von der Decken's hornbill
-Bennett's woodpecker
-Mosque swallow
-White helmet-shrikes
-Red-throated twinspot
-Brown-breasted barbet
-Broad-billed roller
-Freckled nightjar
-Green-billed coucal
-Boehm's bee-eater
-Red-billed helmetshrike -Livingstone's flycatcher
-Black cuckoo-shrike
-Yellow-bellied bulbul
-Grey-hooded kingfisher
Hunting is prohibited in this area. Walking excursions, game drives and river boat safaris are encouraged. There is also an exceptional river rafting safari (Feline Safaris Tanzania Limited™ does not operate river rafting activities) Game Fishing in Nyerere park. The Rufiji River water is full of tiger fish and cat fish. The tiger is a fish that is famous for being a fighter with heart and having the tools to back it up. This particular species is plentiful in the waters of this park.  The second species is the cat fish. They can grow to be fifty kilos.
Game drives are done by safari vehicle which allows you to explore wild nature securely.