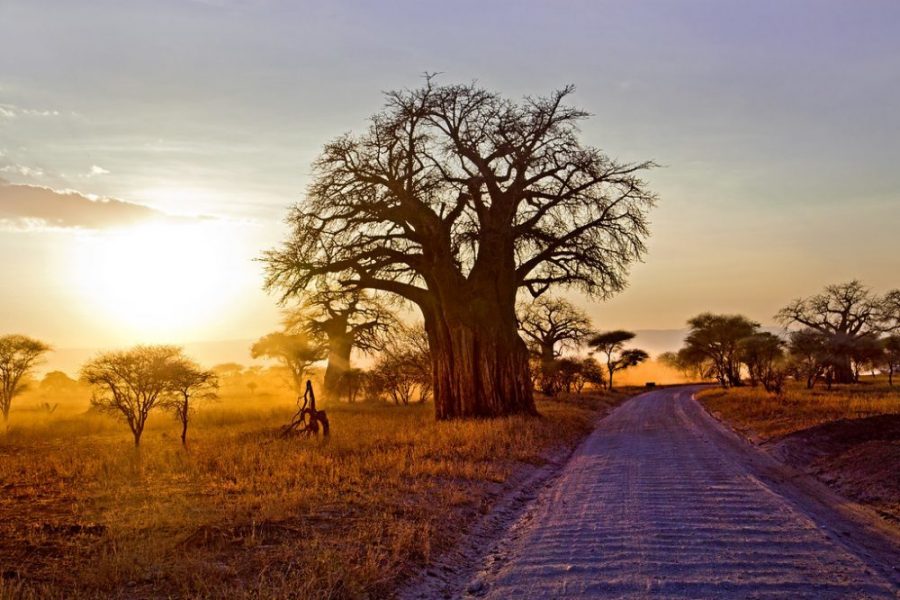 Day after day of cloudless skies. The gorgeous baobab trees and elephant troops raising their young. The fierce sun sucks the moisture from the landscape, baking the earth a dusty red, the grass as brittle as straw. Tarangire National Park supports herds of up to 300 elephants. It's the greatest concentration of wildlife outside of the Serengeti ecosystem. It is a smorgasbord for predators. Tanzania, where dry-country antelope such as the stately fringe-eared oryx and peculiar long-necked gerenuk are regularly observed. During rainy season, the seasonal visitors scatter over a 20,000 sq km (12,500 sq miles) until they exhaust the green plains and the river calls once more.
The swamps are tinged green year around. With over 550 variety of birds This makes Tarangire the most breeding species in one habitat anywhere in the world. On drier ground you find the Kori bustard, the heaviest flying bird. Small parties of ground horn-bills blustering like turkeys. Tarangire's pythons climb trees, as do its lions and leopards, lounging in the branches where the fruit of the sausage tree disguises the twitch of a tail.
Size: 2850 sq km (1,096 sq miles).
Location: 118 km (75 miles) southwest of Arusha.
-Bird watching
-Game drive
-Walking safari
Year around but dry season (June – September) is a great time to view animals.